Confidentiality in Sexual Harassment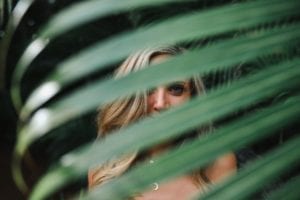 by Rita Risser Chai
As an attorney who has represented victims of sexual harassment (as well as accused harassers and companies), I have concerns about the new California law prohibiting non-disclosure agreements or NDAs in settling harassment claims. Although supported by many victim's rights advocates, according to the LA Times, others, such as feminist attorney Gloria Allred, fear that taking confidentiality off the table will make it more difficult to get perpetrators to negotiate. I agree. If they won't negotiate a settlement, the only recourse will be for the victim to pursue the matter in court, which can take years, has no guaranteed result, and can ruin the victim's employment opportunities as her name is dragged through the mud.
The Hawaii state House has taken the opposite approach in its new policy which prohibits harassment by state Representatives.  The policy provides that neither the victim nor anyone else can reveal the results of any complaint. Rachel Wong, former director of the state Department of Human Services, filed a harassment complaint against former House Speaker Joseph Souki. According to Civil Beat, she said, "This is putting a gag on the individuals who have put everything on the line to come forward," adding that imposed silence perpetuates bad behavior and reinforces levels of power. "We hold our elected officials to higher standards," she said. "We need more from a legislative body."
Neither the California law nor the Hawaii approach fully protects the victims of harassment, who usually are women. Victims already have been victimized. Adding additional stresses to the process can further traumatize them.
Hawaii's law, because it applies to elected officials, should require that if harassment charges against a Representative are founded, the charges must be publicized. Voters have a right to know. But the law should allow victims to remain confidential if they wish.
California should allow the victim to make the decision about whether or not a settlement is confidential. However, there are levels and levels of confidentiality. Certainly, people in HR, Legal and on the Executive team will be aware of confidential settlements. Rather than banning NDAs, there should be a way to craft legislation that will require employers to take appropriate action against serial or serious harassers. I've written more about what companies can do here.