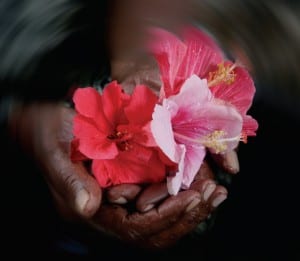 Spirituality is deeply ingrained in Hawaiian tradition and culture. It is not religion, but something universal, found in our connections with the earth, sky, stars, waters, rocks, and each other.
Your people can experience this spirituality through mesmerizing keynotes, in meditation workshops, through canoe journeys, and in guided nature walks.
Here's an example of a custom experience we created:
On the island of Hawai'i, one of our cultural practitioners took a group of 7 businessmen from Pennsylvania on an exploration of a sacred site on a deserted beach in Kona, just half an hour from their hotel. The experience changed their perspectives as executives, as fathers, and as coaches to their children. Having returned a few month's earlier from watching their Steelers win the Super Bowl, one of the men was so moved he gave his Super Bowl hat to their guide.
We can provide a Spiritual Experience on any island, even in Waikiki. To find our more about a Spiritual Experience, call us at 808-282-2743 or contact us.