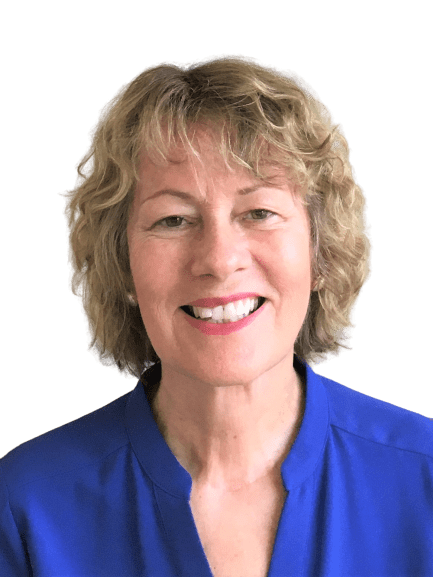 Interaction. Connection. Community. Whether you are a conference organizer, meeting planner, or training professional, every time you gather people together, you have the opportunity to create community–if they can connect by interacting with each other.
Brain science proves that we feel good and learn best when we connect. That's relatively easy in face-to-face sessions, though most could use more interaction. In virtual events, it's essential to design a structure to engage people not only mentally, but emotionally, physically and spiritually.
Whether your program is an hour, a day or a weekend, I use my expertise as a long-time course developer to help you make your programs touch the lives of people who attend, so you get these kinds of results:
"Fabulous! One of the BEST virtual learning experiences… I almost cried a few times. Your powerful storytelling was artfully complemented with your beautiful slides. Points were succinct. You spoke with a soft voice. Acknowledged everyone. Engaged people via poll, chat, breakout session, conversation, stand up exercise, motioning with hands, humor … wow."

Ai Tanaka, Past President, ATD Hawaii
If I can make 2-day courses on HR law compliance so popular that they've been required for every manager at high tech companies for more than 20 years, imagine what I can do for your program with my background as an improv comedian, massage therapist, attorney, yoga instructor, certified speaking professional, and  trainer.
And, yes, I still practice what I preach in my programs on harassment and bias, relaxation and well-being, and business presentation skills.
Contact me at (808) 282-2743 or Makana (at) MakanaChai.com
"The participants left inspired and motivated to start using the techniques to become more effective and engaged in their work." Irene Okamura, County of Hawaii
Sexual Harassment Prevention/Respectful Workplace/Unconscious Bias
"I have worked in HR for many, many years, so I am familiar with this subject, but you talked about this in one of the best ways I've heard yet." George Ann Skandis – Training for managers and employees that's memorable and engaging–that's why Makana has presented 1,000+ programs for Fortune 500, medium companies, small businesses, government and non-profits in 37 states and Hawaii.  More…
Well-being and Work-Life Balance
Author of the popular book, MINDFUL MULTITASKING, Makana Risser Chai is a Hawaii massage therapist, forgiveness facilitator, certified wellness consultant, and teacher of yoga, meditation and Pilates. Her programs have helped people in local companies and national and international associations to reduce stress, manage change, and enjoy life.  More…
Instructional Design and Facilitation Skills
Recognized by the National Speakers Association as one of the top professional speakers in the country, Makana Risser Chai has trained and coached hundreds of speakers, executives, lawyers and other professionals who need to communicate dry information in a compelling way. More…
What can we learn from the people of ancient Hawaii to achieve success in business and life with peace of mind? Makana Risser Chai works with a group of native Hawaiian speakers and cultural practitioners who bring a unique perspective to any meeting. More…  Author of a book on Hawaiian healing from the Bishop Museum, Makana shares sage advice from Hawaiian elders of the past and present, and techniques you can use. "Makana conveys a genuine warmth and aloha for Hawaiian culture and its people." More…
Contact Makana at 808-282-2743 or Makana (at) MakanaChai.com