Hawaii Court: HR Personally Liable for Failure to Investigate Harassment Complaint
by Makana Risser Chai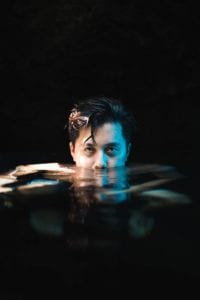 The federal district court in Hawaii recently ruled that an HR director could be sued personally for aiding and abetting a hostile work environment when she failed to investigate a sexual harassment complaint. The court also ruled the CEO of the company could be sued personally for terminating the employee after she complained to him.
Although the decision only applies to the particular case and is not precedent, it may be a sign of things to come. HR managers need to consider how best to protect themselves, their employees, their executives, and their organizations from sexual harassment suits in this environment.
In the case, Ms. Sirois worked for East West Partners, a real estate development company headquartered in Colorado. Only Ms. Sirois and her boss, Mr. Sutton, worked in Hawaii, on Kauai. Ms. Sirois repeatedly complained to the HR Director in Colorado that Mr. Sutton's marketing efforts involved hiring "hot ladies" for events and encouraging his wife to have an affair with a wealthy customer. Mr. Sutton also told her to dress more femininely. She alleged these and other actions created hostile work environment sexual harassment. When she finally complained to the CEO, he fired her.
The Hawaii statute prohibits not only sexual harassment, but also aiding and abetting harassment. The Hawaii Supreme Court in the past has ruled that harassers are not individually liable for harassment. But the federal court found the aiding and abetting provision of the statute creates personal liability for executives and HR managers who support a hostile work environment by failing to investigate complaints, being "dismissive" of a complaint, or terminating an employee who complains.
What you can do: All managers and HR need to be trained on how to handle all complaints. A complaint may not be labeled "harassment," but if managers fail to call HR or HR is dismissive, they may be liable for aiding and abetting a harasser.
___
Makana Risser Chai is a trainer, HR consultant and former Silicon Valley attorney who specializes in teaching courses on creating respectful workplaces by preventing harassment and unconscious bias. Contact her at 808-282-2743 or Makana (at) MakanaChai.com